FTC Disclosure - If you make a purchase via a link on this site, Card Making Circle may receive a small commission on the transaction.
Amazon Disclosure - As an Amazon Associate Card Making Circle earns from qualifying purchases.
 All at no added cost to you. Thank you!
Altenew
Altenew
Altenew produces high quality clear photopolymer stamps, stencils, and inks that are manufactured in the United States.
It is renowned for it's layering flower stamps as they produce the most amazing and realistic flower images.
The company has a world wide prospective and produces stamps that reflect different cultures and religions.
In recent years it has expanded its range to include alcohol markers, watercolour paints and home decor.
The Altenew Academy offers crafters the opportunity to expand their skills and learn new techniques.  It's also a great way to find new ways to use your supplies.
The courses are offered as stand alone courses.  For those wanting to take their learning to the next step there is there is a certification program.
The AECP or Altenew Educator Certification Program pushes you out of your comfort zone and challenges you to try different ways of card making.  Why not give it a go!
Pen Sketched Flowers


The Pen Sketched Flowers stamp set is versatile as it lends itself to so many mediums.
Here I have used coloured pencils, metallic watercolours and standard watercolours.
With Deepest Sympathy


This card uses black drawing paper from Daler Rowney.  
Heat emboss the images onto the black paper with gold embossing ink.
Colour using coloured pencils.  I used Faber-Castell Polychromos pencils.
Die cut using a stitched rectangle die and mount onto a gold card layer.
Glue to a card base and add a sentiment with gold sequins to finish.
Be Happy


Another black card!  This time using black watercolour paper from Royal Talens.
Heat emboss the images.  Paint with metallic paints. I used the metallic watercolour pan set from Altenew - the colours are gorgeous!
When dry trim the paper and edge with a gold marker to create a border.  Mount onto a black card base and add a sentiment to complete the card.
Always Thinking of You


This card uses white watercolour paper and the wet on wet water colouring technique.
(Water colouring for me is work in progress as I'm trying to improve my technique all the time!)
Heat emboss the images using white embossing powder.  
Paint each petal separately first adding clear water to the petal before dropping in the paint.
Add the colours in layers allowing each layer to dry before adding the next layer.
It was easy to lose track of time as it took a while to complete. A wonderful way to unwind and forget any worries.
More Pen Sketched Flowers....
Whimsical Flowers and Quotes


Whimsical Flowers and Quotes is a wonderful versatile stamp set.  It can be used in portrait and landscape and has four inspiring sentiments.
The floral frame can also be teamed with sentiments from other stamp sets to use for any occasion.
I've used pencils, markers and metallic watercolours in the examples below but you could use any colouring medium.  
A great one layer stamp set.
You've been through Everything


The floral frame was stamped with Versafine Onyx Black ink and coloured with a selection of Faber-Castell Polychromos coloured pencils.
Colouring with coloured pencils is never a quick card and this was no exception!
The sentiment in the blank centre is from the "Wings of Hope" stamp set also from Altenew.  This is a great partner set as the quotes and sentiments are so inspirational and caring.
I'm here for You


"I'm here for You" uses another sentiment from the Wings of Hope stamp set.
The floral frame and sentiment were heat embossed in silver on watercolour card.
This time I coloured the images using Zig Clean Color markers and a water brush to mix the colours.
Find Beauty in the Small Things


For this card I heat embossed the floral frame and sentiment with gold embossing powder on black watercolour card.
The images were painted with the Altenew metallic watercolours.  These are such beautiful colours especially the blue in the corner flowers.
To complete the card I added some gold Nuvo drops as the final embellishment.
Statement Flowers


Two bold and beautiful flowers are the centre piece of the Statement Flowers stamp set.  It demands your attention as it fills the front of a standard card base.
My natural instinct was to colour the flowers but you could also heat emboss onto black card for a dramatic effect.
Hello


For my first attempt I coloured the image with a selection of Copic markers. I added highlights with Polychromos coloured pencils and sequins to complete the card.
Wishing you a Happy Day


I used the Statement Flowers stamp set as my example for the "Color Your Day" course for the Altenew Educator Certification Program.
The course was delivered by the wonderful Therese Calvid.  It teaches you how to add a splash of colour to your cards.
Therese suggested using a combination of 70 /20 /10 amounts of three colours as a way of deciding how much of each colour to use.  This isn't a set rule and doesn't have to be exact as it's just a starting point.
Taking this on board I used yellow for my 70%, green for the 20% and purple for the 10%.
The colour choice was made using a colour wheel. 
Both yellow and yellow green are analogous colours as they are next to each other on the colour wheel. 
The purple is a complementary colour to the yellow as it is opposite on the colour wheel.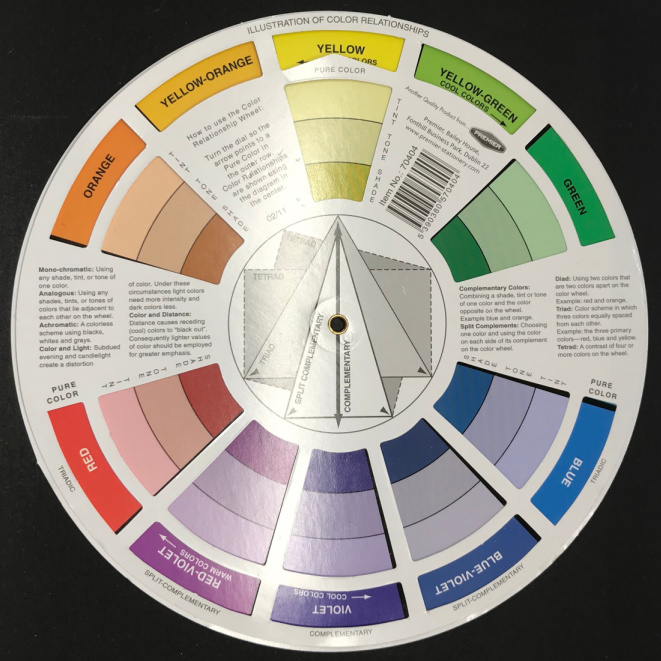 For the colouring I used a selection of Polychromos coloured pencils.
The neutral background was created from wood effect paper and a cover die from MFT stamps.  
A simple sentiment from the stamp set completed the card.
Cheerful Meadow Paper Pack


The Altenew 6 x 6" paper packs are stunning and are great for backgrounds or even the whole card!
The Cheerful Meadow paper pack is bright and uplifting so decided to use it to make a batch of encouragement cards.
All sentiments were from the Wings of Hope and Whimsical Flowers stamp sets.
Altenew