FTC Disclosure - If you make a purchase via a link on this site, Card Making Circle may receive a small commission on the transaction.
Amazon Disclosure - As an Amazon Associate Card Making Circle earns from qualifying purchases.
 All at no added cost to you. Thank you!
Faux Letterpress
Faux Letterpress for Card Making
Letterpress is used on beautiful luxury stationery and invitations.  It is a type of printing where letters and images are pressed into the surface of the card to create a raised effect.
There are several ways we can achieve this look by using faux letterpress techniques with our card making equipment:
Embossing Folders


Embossing folders can create two different looks as one side gives an embossed image and the other a de-bossed image.

Whichever image you want first apply ink to one side of the embossing folder direct with an ink pad or a brayer.
Place your card stock over the un-inked side and close the inked side onto the card.  Less messy this way!
Run the embossing folder through a die cutting machine with the correct "Sandwich" for embossing folders.  
Remove the card from folder and use to create your handmade card.
The same embossing folder was used for this background from black card.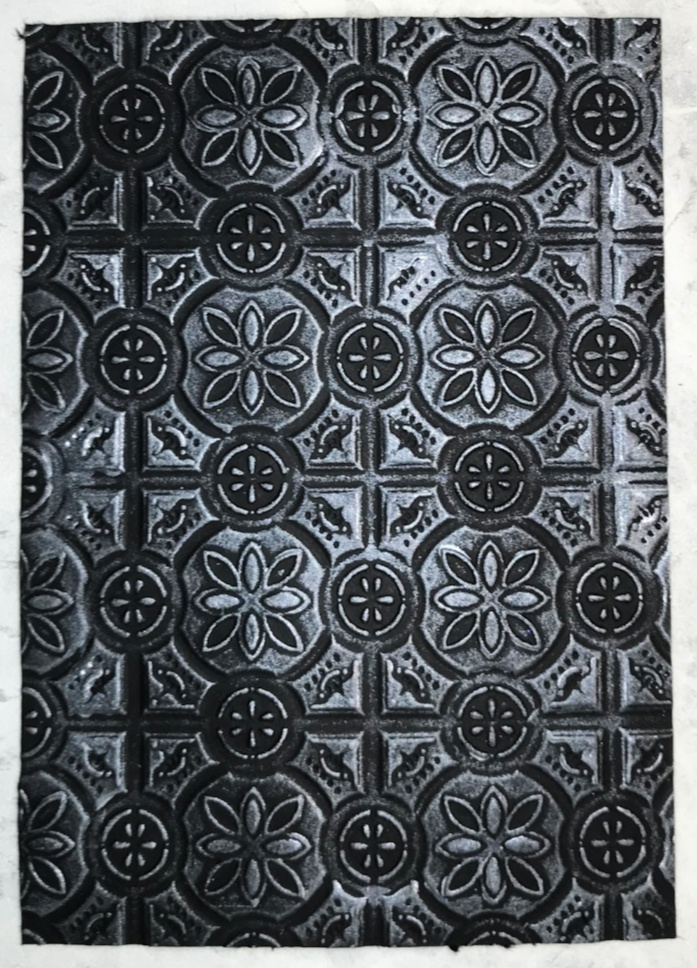 I gently smeared Tsukineko Frost White Shimmer Paint across the embossed card with my finger (you could use a sponge dauber).  It reminded me of brass rubbing!

You could also try metallic distress crayons for a similar effect.
Die Cutting machine


Most die cutting machines have additional mats to allow you to emboss with your dies.
The make up of the "sandwich" will differ from machine to machine so do check with the manufacturer for instructions.  In some cases the extra mats will need to be purchased separately as they may not be standard.
Select a die - detailed dies work best
With the cutting edges turned up gently ink up your die like a stamp with dye ink
Turn over onto your card and make your "sandwich" with the die cutting plates. Feed into your die cutting machine
This should leave a delicate impression with an ink outline on your card stock
I used the Doodled Lace Cover Die from Altenew with dye ink to create my image.
Repeating the same technique on another card with Versamark and gold embossing powder.
Despite several attempts I found it impossible to avoid the embossing powder in the recesses.  So I decided to go with it and create a card with a vintage feel!
Which card do you prefer?
In the "Clean & Simple Boutique Cards" course with the Altenew Academy  I learnt a new letterpress technique.
And a fab way to use your word dies!
Die cut your word die approximately 5 times
Die your word die with vellum
Glue together all the die cuts pieces with the vellum layer at the bottom
Ink the die cut - vellum side up and place onto your card stock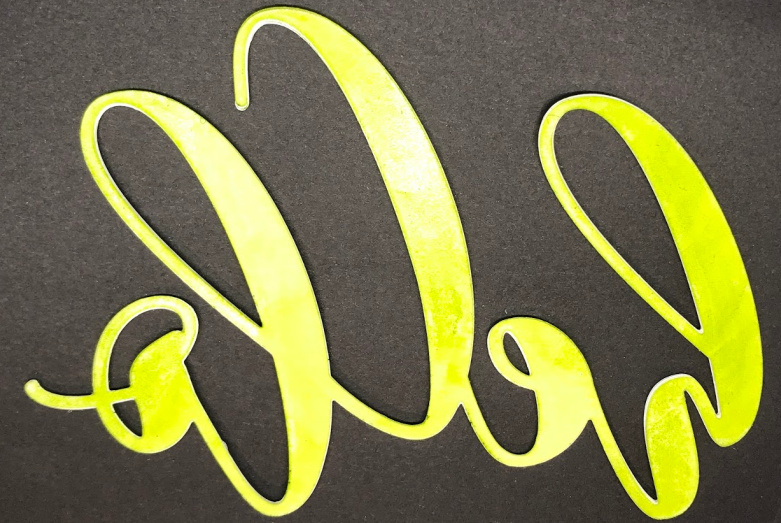 Add to your die cutting machine using the "sandwich" for embossing with dies
Remove from your die cutting machine to see your faux letterpress impression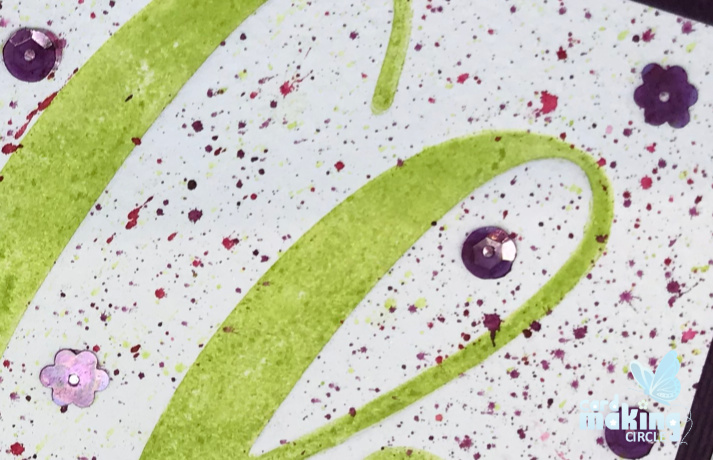 If you need a deeper impression or if your card cracks experiment with your die cut "sandwich" and different card stock.
I found that cold press watercolour paper worked best for me.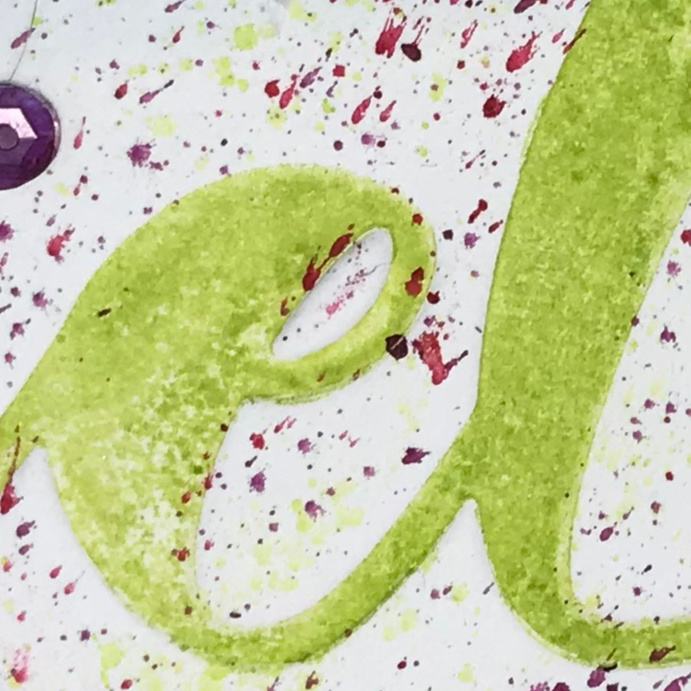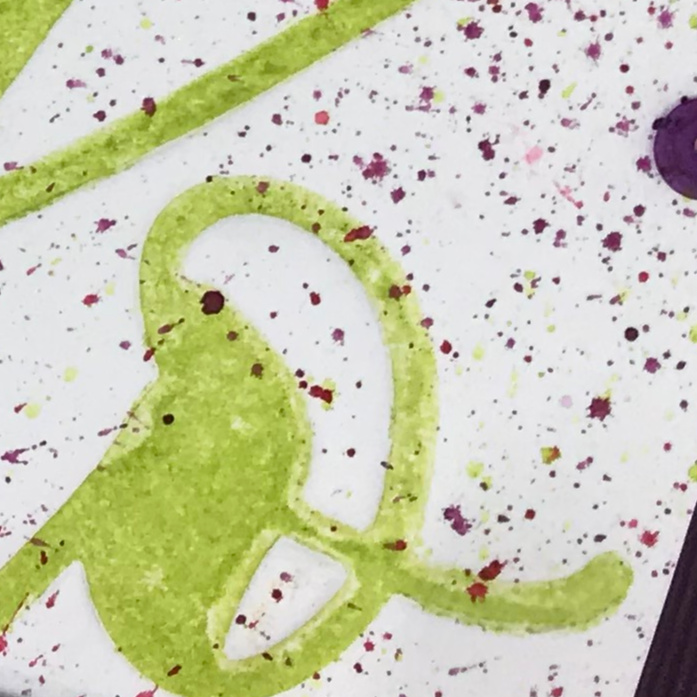 The card die cut should be good for a few more cards so don't throw it away.  Store it with your die so it's easy to find.
Do give this technique a go as it's a great way to extend the use of your dies.
Have fun!
More Faux Letterpress Cards


Faux Letterpress